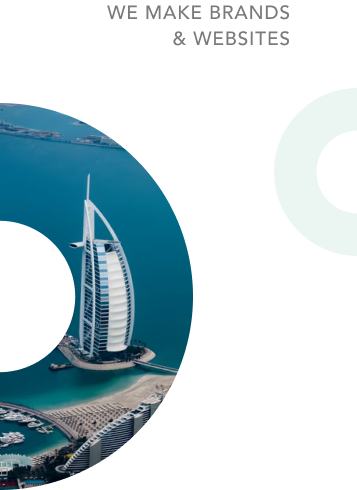 Comprehensive
Web design Dubai Services
At Cactimedia, we know what it takes to design a website that stands out from the crowd. The entire world has turned digital, and your presence on the web space can define how your company gets leads and conversions. There is a secret formula to crafting the perfect website in terms of web design and development in Dubai, and we are the experts in this field.

We have been in the web design Dubai space for the past 19 years, and in this time have collaborated with some of the biggest names in the region. When we sit down with our clients to develop and design a website, our thought process is unique and our work ethic is meticulous.
Our web design Dubai agency is committed to bringing to life the design ideas that our clients have visualized.
Our work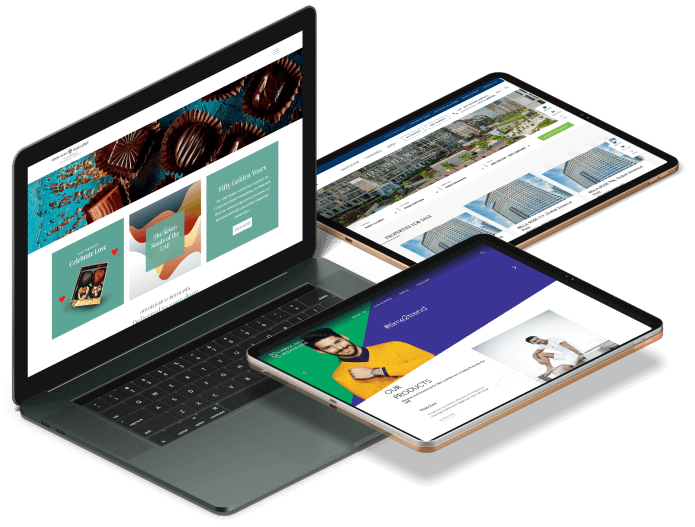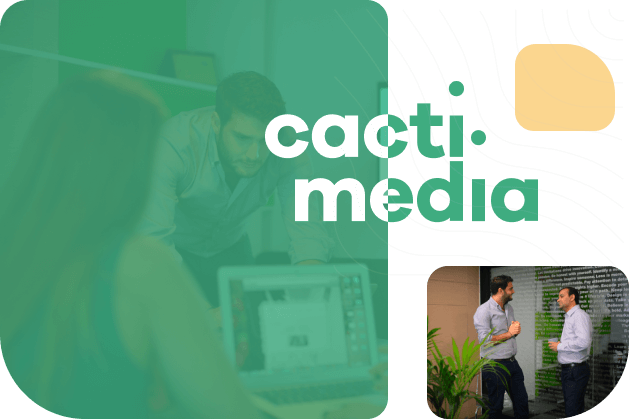 We have experts in every field right from the most highly skilled web developers to an in-house graphic design team who are the best in their line of work. When we develop a website for our clients, we make sure that the resulting web design Dubai is extremely SEO friendly so that the sites rank higher in the search engine results.
What most people do not understand is that a dedicated website which flaunts their particular services is an advertisement that works 24 hours a day. We design and develop websites in Dubai that are aesthetic to look at, user-friendly to navigate, and search engine optimized so that they reach the Google first page. Our award-winning web design company in Dubai is one of the first of its kind to provide web development services in the UAE.
Work that
Makes Us Proud

/

Our Web Design Work in Dubai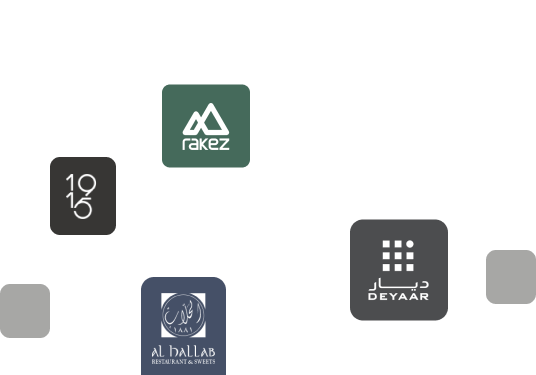 During the years that we have provided web design services in UAE, we have had the chance to work with massive brands like Deyaar and The MBC Group. For these clients, we have come up with unique and out-of-the-box designs for their websites that are user-centric. Our main target is that any user landing on a site that is web designed in Dubai by us has the most effortless time browsing through the pages. When the web development is carried out seamlessly along with stellar UI/UX, the click through rate increases and the users stay longer on the page which can be great for SEO.
Our clients always sign on with us for the long term because the web design services in Dubai that we offer are one of a kind and at the best value for money.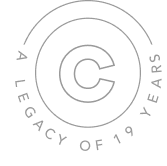 We understand that no two businesses are alike, and this means that each website we design in the UAE is completely distinctive and comes from innovative ideas that our team of experts put together. Once the website design is completed, we are always available to our clients if they want to change any element on their site. We work tirelessly to provide the best web design Dubai services in a prompt manner, and customer satisfaction is the main aspect of our work process.
Why We Are the Best Web Development Company in Dubai.
We bring ideas to life with the perfect blend of imagination & creativity.
We focus entirely on the results and our technically proficient web developers know exactly what it takes to design a website in Dubai that is intuitive, original, and one step above the competition. Along with the best web hosting services and Content Management Systems like Sitecore, we offer complete 360-degree solutions that include SEO services in Dubai.
When a client approaches us with a desire to build and design a website in the UAE, we make sure that the completed project is above and beyond their expectations. Each service and product has a story to tell, and our creative team focuses on narrating an unforgettable story with an unparalleled web design experience.
what is it that we do?
Main Areas of Expertise
Get digital services with stunning results. We combine the right strategies with the right technologies, awesome web design, brand-focused content and most important of all—creative thinking.

When it comes to web design in Dubai, our job is to come up with ingenious solutions that give you the edge in the most competitive industries and markets. We have the skill, knowledge and motivation to turn your ideas into spectacular web design, interfaces and marketing solutions.
Our Remarkable Process
for Web Development in Dubai
The first and most important part of any web development project in Dubai is that we have to listen to our clients and understand exactly what they require. Once a plan of action is put in place, it is time for our web developers and design team to step in and add some magic in terms of coding brilliance. Our experts work and put in more time than any other web design agency in Dubai, and the results definitely speak for itself. The websites that we design are a combination of ingenious web development and top notch web design Dubai that come together in the minds of our creative specialists.
What Sets Us Apart from Other Web
Design Company in Dubai
Quality
Experience
Perfection
We are the number one web design agency in Dubai and have been catering to the top level of clients for close to two decades. In our experience designing and developing websites, we have found that the client already has a vision of exactly how their site should look long before they come to us. Therefore, as web designers, all we need to do is bring their idea of the perfect website into a reality and be a springboard of innovation.
Over the years, Cactimedia has worked with the industry leaders, and brought about the highest quality of web design Dubai, paying specific attention to the client requirements. What truly sets us apart from our competition is that we believe each project and each web design needs a certain touch of ingenuity to stand out from the ordinary. You can consider our team as the heroes that make this possible.
How Much for
Web Design Services
in the UAE? In order to design and develop the best website in Dubai, there are many parameters that one has to take into account. Right from deciding on the perfect domain name and web hosting provider to creating an elaborate design for your website and populating it with engaging content that keeps the target user on the site. Another important aspect to consider while designing a website is that it should be optimized for search engines.

Choose to work with the best website designer in the UAE and get an exceptional site whether you are a small business owner, a growing e-commerce company, or a government entity. We will design your website to make sure that you get the best value for money and create a site that is easy to use having an unmatched UI/UX for the end customer.
Build the Ultimate
Website with Cactimedia
Fast and
Responsive
With the use of right frameworks, optimized images, and easy navigation, the web design Dubai projects that we undertake always gets a superb Google pagespeed score
Excellent
UI/UX
Our in-house team of design daredevils look at every minute aspect of the user interface of a website and ensure that there is a smooth experience for each web visitor
The Best
Hosting
We sit down with our client and help them decide on the right hosting to get depending on how much storage they require and the monthly traffic expected on their site
Top CMS
Used
We understand exactly how important a content management system is to the web development process in Dubai and we know the right CMS to suggest to our clients
On Time
Delivery
When we undertake a web design project, we commit one hundred percent to deployment of the work in the given timeframe. Our team is dedicated to providing punctual services
A Legacy
of 19 Years
We have been in the web design Dubai space for close to two decades and completely understand the dynamics involved in developing the best websites in the region
Most Common Questions about
Web Design in Dubai
There are a lot of components that factor into the time period it takes to design, develop and make a website go live. Most of these depend on what the client requires and how much customization will go into the final product. In effect, the functionality required by the client decides how long the project will take to finish.
We work with different Content Management Systems, and since WordPress is one of the most common CMS with a huge market share, we do have team members who specialize in designing a WordPress website. We take the time to explain how the website works to our clients and help them understand their way around the CMS.
Of course! Client input is something that we always look forward to as in the end it is your website. The design elements, user interface & experience, and even how the website looks is dependent on what you like. We will code and develop the website to fit your exact needs and requirements.
Yes, Absolutely! We make sure that we are always available for our clients in case they need to change any aspect of the website at any time. Our team will be a phone call away so you can make changes to the website if and when needed.
We work hard to ensure that all aspects of the website design Dubai is optimized to rank on top results of Google search. We also have an in-house team of Digital Marketing professionals who are adept in increasing the ranking of your website.
Web hosting is an integral part of website development and we have a set of hosting solutions that are 100% secure. We will advise you on the best hosting after looking at your demands.