"Never heard before" SEO tips for Bloggers
Jan 16, 2019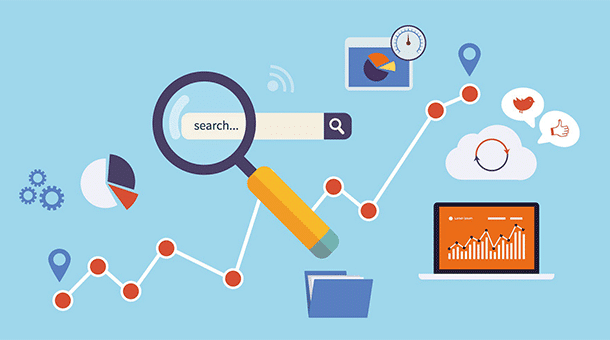 Never heard before' SEO tips for Bloggers, We work a lot with bloggers and have learned a thing or two through sheer testing about what constitutes a great blog post. So let's get into it:
Top-heavy pages will be devalued. Meaning that pages with a lot of ads on the top will lose SEO rankings. So if your really important content is underneath a lot of ads etc. then you might want to change that. It might do wonders to your SEO efforts along with adding immense value to the web design and usability front.
So one question we received from one of the clients was 'do comments dilute your content?' We have reason to believe that if you have dozens or hundreds of comments you might want to answer those comments and delete the comments that are irrelevant. This way you can maintain that ideal keyword density for your most important keywords. Another idea would be to use a social media plugin to get all those comments on your social profile.
Post consistently. This is brutally important if you are serious about building a core audience that is loyal to your blog '? especially if you are operating in a market such as the one. Decide whether you want to blog weekly, daily, or monthly, and then stick to it.
It's fine to talk about your product releases and services in the blog posts but don't do it all the time. Over self-promotion is a big no-no and people don't like to be sold every time they read a blog post.
Hire someone to give a third-party voice if needed to your content. If you are the only one writing your posts then there is definitely going to be a time when the style, tone, and content will get monotonous. Getting someone else to write your posts sometimes is a great way to break out of that. Larger companies can even go as far as creating a 'content-creating-culture' in which everyone is involved in the blogging process. It's great for SEO and even better for your audience.
Now don't go overboard with guest blogging. It's not a good idea to have too many guest posts on your blog. You don't want to lose your own voice and originality. Plus you should be able to personally vouch for the guest blogger '? that's key!
When your audience leaves comments on your post, respond to it. That's important as it not only gives you the opportunity to engage your audience but also allows you to add more content that could be including your target keywords as well.
Don't get carried away with popups. It just kills your user experience. If you do want to use a popup then make sure it is a smart popup. For example, if someone has already subscribed to your mailing list then your popup should be smart enough to know that that person has already signed up and therefore shouldn't see it.
Also, check out A Nine Step Keyword Research for Small Business Owners & Busy SEOs in Dubai and this one Some Handy Advice on SEO Plus a Cool Content Posting Schedule
Edited By: Haniyeh Rasti Lari