10 Important Web Design User Experience Facts
May 19, 2019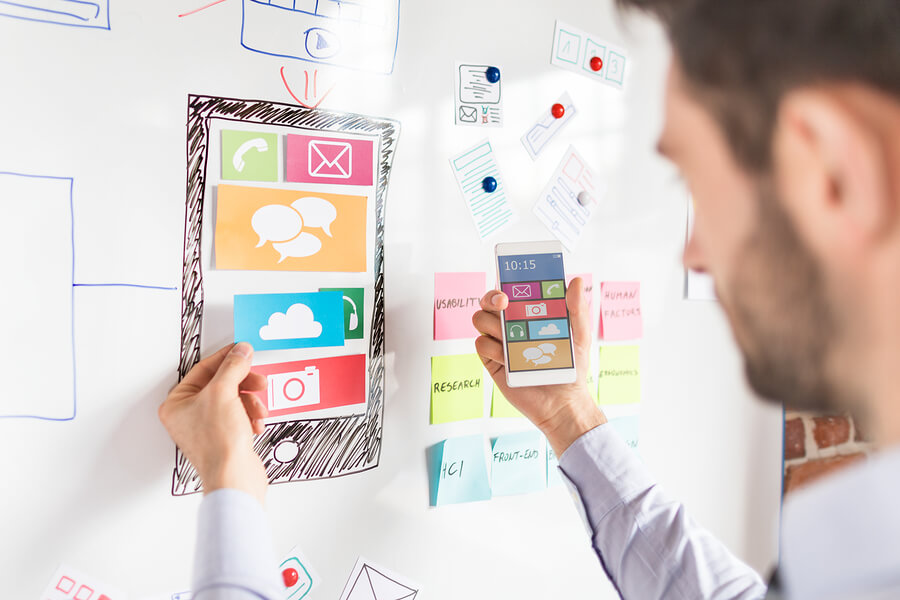 There are tons of different do-it-yourself platforms available online that help businesses establish their online presence with a website. But at the same time, these sites are rendered useless if the user experience of the site isn't considered.
User experience is an element of the site that isn't only important for users but search engines also, in terms of ranking. This is why when designing a website, you need to enhance is for user experience and the following facts will explain exactly why that is.
Fact 1: 52.2% of internet users access the internet from a mobile device
Smartphones and tablets are everywhere, users find it easier and more convenient to search for services and products from the comforts of their bed than sitting on a desktop computer. With more than half the internet traffic coming from mobile devices, it is vital that your site is responsive to them. This ensures that users have a great experience no matter which device they access your site from.
Fact 2: 86% of users want to see details about products and services on the home page
You want to make sure that your site makes it easy for users to find the information they want. This means you need to highlight your products and services on the home page. Since this will be the page users first land on, it will give them the exact information they are looking for.
Fact 3: Content sliders are not as effective as you may think
The main purpose of a content slider, which is typically used in the main banner of the web page, is to promote navigation and direct users to other pages on the site by giving them enticing information about it. However, according to a study, content sliders aren't as effective as only about 1% of users click through using them. The slider adds to the weight of your site which will ultimately impact the load speed, so you are better off not using them.
Fact 4: 53% of mobile users will leave a site if it doesn't load within 3 seconds
Site load speed is important for user experience and even Google tends to rank sites that load up faster, higher. This means you need to keep your website as light as possible, using as little JavaScript and flash elements as possible. In this way, the site loads up quickly and users get the information they are looking for.
Fact 5: 44% of users will leave a business' website if contact information isn't displayed
It is important that you display your company's contact information which includes number, e-mail, and address on the site. The number and e-mail should be shown on the header so it appears on every page while the address can be displayed on the contact page. This gives users a sense of trust and lets them know that you are a legit business.
Fact 6: Lists are easier to read than paragraphs
Online users want to be able to skim through a site within seconds and understand what the offerings are. They don't come on your site to read a novel so you want to keep the content as short as possible. Use lists with proper headers and highlight your offerings. This will allow users to skim through the site and grasp what they need.
Fact 7: Optimizing your site for Google is key
Google is a search engine giant, with over 3.5 billion searches executed on the platform. This means that you want to optimize your site's user experience and design based on Google's metrics. When you follow all of Google's metrics, your site will automatically be optimized for user experience.
Fact 8: Use a video to get your message across
A video can help users understand and get to know a product much faster than reading through content. In fact, 73% of users say that a video influences them more than other types of content. While videos will make your site heavier, you can upload the video to YouTube or Vimeo and embed it to your site so it doesn't add much to the loading speed of your site.
Fact 9: The design of the site gives you credibility
Users will leave a site if it is not designed professionally. How well a site is designed gives it credibility. You want a design that is simple and has content spaced out. This makes it easy for users to get the information they need with ease.
Fact 10: Exit popups can help you capture more leads
While not every visitor may be thrilled about exit popups but they are an effective design element that can help you capture more leads. You can get users to sign up for a newsletter or just submit their information for deals and whatnot using the tactic.
Edited By: Umar Saeed