How Bootstrapping Startups can Kick start their SEO efforts without Professional help
Sep 25, 2014
Everything small businesses need to know and do in order to build SEO traction This blog post is meant to be short and get right to the crux of things. As a small business owner here is what you need to do to get the ball rolling on your SEO. However, for more advanced SEO done on your site or blog, you should reach out to an SEO professional or a competent SEO company in Dubai.
Write page titles and meta descriptions for each page of your website and blog that's in-line with (A) the content of that page and (B) that's in-line with the target keywords that you got out of your keyword research exercise. Titles and descriptions of each page basically are a way of telling Google what that page is about so that Google can categorize your page accordingly.
Write a para or two of text that talks about your service offering and your value proposition. Use keywords in your text (but do not stuff your content with keywords. Let me repeat that, DO NOT STUFF KEYWORDS. You can get banned by Google for doing that). Add two headers on each page and use the H1 tag and the H2 tag (H1 and H2 tags are basically headings, like headings in a chapter of a book).
Set up a google account (if you already don't have one) and set up Google Webmaster tools. Go to https://www.google.com/webmasters/tools/, click on add a site, verify you are the owner of the site by uploading a sitemap or add a little piece of code to your homepage. Next, create a Sitemap for your site. For a WordPress site you can use this:
http://wordpress.org/extend/plugins/google-sitemap-generator/. However, if you are using a different platform you can use this http://www.xml-sitemaps.com/ to automatically generate a sitemap.
Finally, just add your sitemap to your site and tell Webmaster tools where the sitemap lives. Make it really easy for Google to find your sitemap because Google will be using your sitemap to determine what and where each page is. Ideally, have a separate folder for your sitemap and its destination will look like this: www.mysite.com/sitemap.
And now, Keyword research…
Keyword research is important because it helps you in practically all marketing channels '? From SEO to Social Media. If you know which keywords you are going after, it will be very easy to target those keywords in:
On page SEO '? page titles, descriptions, content
Social Media profiles '? twitter, facebook, and Google plus etc
Paid search.
Etc…
The questions you should be asking yourself are…
What terms and words will my prospects use to find me online?
What terms and phrases are my competitors using?
What terms and phrases are being searched by people but are not being targeted by my competitors?
How much traffic will '?this or that' keyword pull? Will it be traffic that's relevant to what's on my page? Will it convert at a high rate?
What will be the intent of the prospect when he comes to my page using '?this' keyword?
How difficult or easy will it be to compete for '?these' keywords and key phrases?
Rule of thumb: Go for keywords and key phrases that attract the most traffic Vs. Having the lowest competition. Use the Google Keyword Tool to do that research https://adwords.google.com/KeywordPlanner.
Make a list of four(4) primary keywords and key phrases that you will be targeting, along with ten (10) secondary keywords and key phrases and fifteen to twenty (15-20) third tier keywords. Keep this list handy because you will be using these keywords in all your online marketing efforts.

Set up your FREE Google Analytics (GA) Account…
Google analytics is a great way to learn about how visitors are interacting with your website or blog. You can learn some amazing facts such as '?how long visitors are staying on your site?', '?which pages they are interacting with the most?', '?which sections of your site are underperforming and which sections are performing well?', '?where are your visitors coming from?', '?which keywords are bringing them in?', '?what are your traffic trends?', '?which days of the week, which months of the year and which weeks of the month are the best/worst?' '?rate of conversions (visitors vs. Visitors that purchase/subscribe/etc?' and a lot more…
Talking about how to set up Google Analytics is beyond the scope of this book '? but here is a great but simple video on how to set up and integrate GA with your site http://www.tubetorial.com/getting-started-with-google-analytics/
Setting goals and funnels in Google Analytics…
In GA you have the option of telling it what the '?goal' of your website is (for example is it to get the visitor to download an ebook, or to subscribe to a newsletter or maybe the goal is to have the visitor purchase a physical product). In GA you can set up multiple goals or a single goal depending on what the purpose of your website is. If the visitor is required to go through a series of steps in order to reach the goal then you will have to set up something called a '?funnel'. Watch this 7 minutes video to learn how to set up goals and funnels on GA http://www.youtube.com/watch?v=S5XpYm-B5Fs or read this comprehensive guide http://sixrevisions.com/tools/google-analytics-in-depth-goals-and-funnels/. For a more in-depth understanding on how you can leverage Google Analytics watch the youtube videos in the Official Google Analytics Youtube Channel here http://www.youtube.com/user/googleanalytics?feature=results_main
Think in terms of putting '?Valuable Content' out into the world…
The best way to start putting valuable content out into the world is to start a blog where you can share valuable content for FREE. Yes, that's right, FREE! Doing this will help you in the way of giving you a platform to talk about your knowledge and share it with the world, it gives you the opportunity to become a leader in your space, it tells people that you are alive and active and that you are on the ball. And if you really put valuable content out there, people will share it via social media thereby extending your reach.
WordPress is a great blogging platform. It is easy to learn and operate and it provides some great functionality too. Go to WordPress.org for a detailed study on how to set up, operate and optimize WordPress http://codex.wordpress.org/New_To_WordPress_-_Where_to_Start
Leveraging Social Hubs to get your valuable content out there…
When you are starting off and are bootstrapping, the best way to get traffic to your sites is to use social media Hubs such as:
Digg
Reddit
Sphinn
Mixx
SERPd
If you put valuable content on these social hubs the community will rank and rate your content and if your content is really (really!) good, it will get shared more often and you will have visitors coming to your site from these hubs. The traffic from such sources if FREE and it converts a lot better than other sources.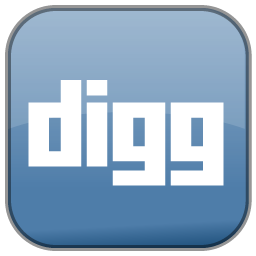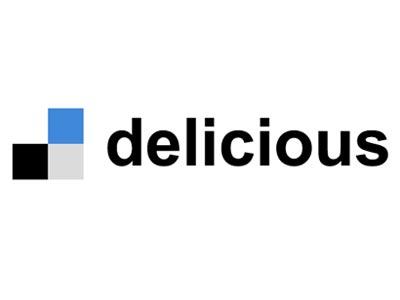 Tip!
Go to delicious.com and share your content on it. This is a very powerful social bookmarking site where people come to bookmark stuff they are interested in (as opposed to bookmarking it on their browsers). Submit your content here, tag it appropriately with relevant keywords and if your content is really good you will be very pleased with the outcome.
Edited By: Avdhoot Shitre