7 Important UI Design Tips for Web Designers & Companies
May 28, 2019
A website is more than just pages that are grouped together. It is an interface where businesses can communicate with visitors and essentially get a certain message across. As a site owner, you want to ensure that the interaction visitors have on your site is positive so ultimately they have a good experience and think highly of your business.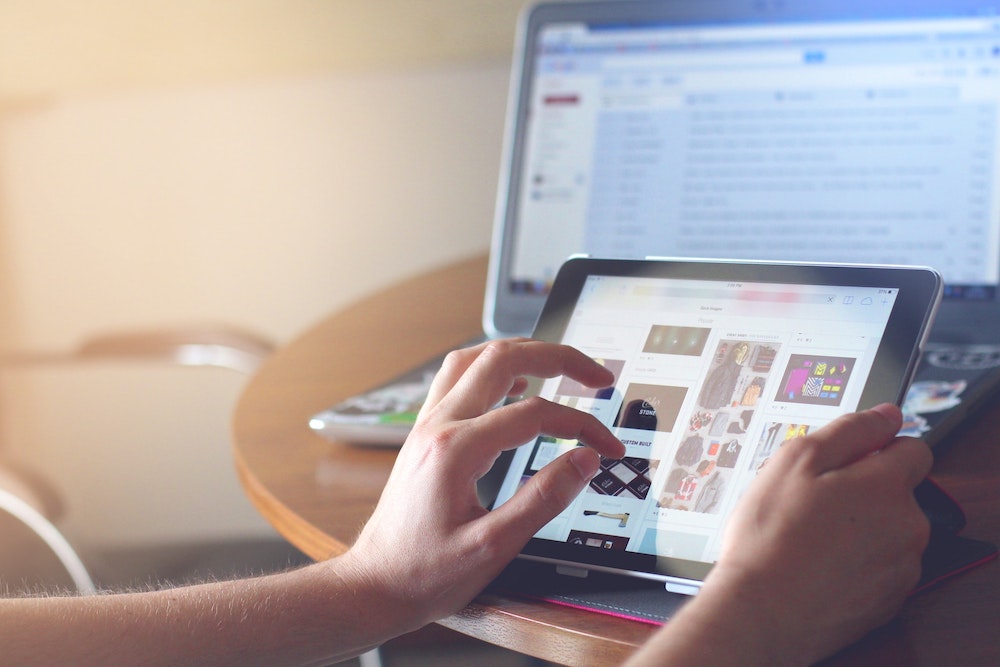 The only way to accomplish that is if you design a website that is centered around the user. You need to employ a user interface that enhances a visitor's experience and allows them to get exactly what they want out of your website without any hassle. The following tips will help you do that.
Everything should be easily accessible
A user comes on your website to gain certain information; you want to make sure that the information they need is easily accessible. This means you need to include navigation that links to all the pages on your website. A sitemap is also vital for websites that have more than 10 pages. If you have a blog integrated, make sure you have the option for users to search for a specific topic, so they don't have to go through pages after pages of your blog to find what they are looking for. Your interface should make finding information as easy as possible for users so they don't end up exiting your site due to the frustration of not finding what they were looking for.
Keep the UI consistent
There is nothing more unprofessional than an inconsistent user interface. It completely throws the user off. For example, the navigation bar should be in the same location throughout the site, generally on the top of the page. Having the navigation on top on one page and located at the bottom or elsewhere on another will confuse visitors. They expect consistency because it makes it easier for them to navigate your site. You want to stay consistent with every little element on your site from the font, navigation, to the type of images you use.
Keep it simple
You want to go with a minimalist design to ensure clarity on your website. This means you want a design that is clutter-free so it doesn't confuse visitors. Check BuyAnyInsurance.com as an example of the best web design with proper UI. For example, Ling's Car has a cluttered design that is in your face and can seem obnoxious to many, driving them off the site. The design and interface should be simple and easy to process for visitors.
Provide feedback when an action is performed
It is always frustrating to press a button or submit something on a website without any sort of confirmation that the action performed was successful. It is important that you provide feedback to visitors when they perform a certain action like submit a contact form. As soon as they hit the submit button, let them know that it is processing, you can have the button change color and sink in so they know that it's been pressed. Once the form is completely submitted, a notice should appear telling them of a successful submission. Small acknowledgments are important to let visitors know that the action they performed is either pending or has been completed.
Follow basic design trends
This sort of goes hand in hand with consistency. You will find that most business websites have a similar design layout. They have the navigation bar on top, followed by a header and the content underneath. If they have a search option, it will be on the right side of their navigation bar and so on. This design seems to work well and users are now accustomed to it. Therefore, it is important that you follow a similar approach since it makes it easier for users to interact with your site due to the fact that they interact in the same way with others.
Break down complex actions into steps
For websites that have long sign-up forms or other complex actions for users to complete, it is important these actions are broken down for users. For example, for e-commerce sites that have numerous steps for users to sign up, add to cart, and then pay for products, each can be defined as a separate step and highlighted for users. From filling personal details to processing payment, you can have a tab on top that shows users which step they are on and what is to come. This way they know what they need to do throughout the process as soon as they start.
Make sure every element in the interface works
From checking every single link and button on your site to ensuring you have a consistent font, you want to test every element of the website's interface to ensure it works. Even the smallest of glitches in a button not functioning properly can lead to users exiting your site. Therefore, it is important that you make sure everything functions.
Edited By: Avdhoot Shitre