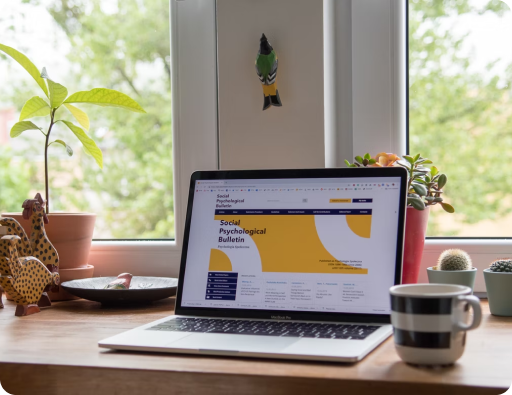 Nearly one-third of the world's websites are powered by WordPress, from small personal blogs to complex websites for multinational corporations.
That means it's got something exceptional to offer. So if you're looking for a design platform to launch your website, WordPress can be a great option.
Why WordPress?
WordPress is one of the most popular website development platforms for several reasons. It's a highly customizable and flexible CMS platform with plenty of room to grow. WordPress provides the foundation our developers need to help you scale and build a unique, robust online presence.
But what really makes WordPress the preferred choice of developers is its extensive library of plugins and themes. This enables developers to add specialized features and functionalities to your website according to the needs of your business.
Besides this, WordPress is a secure and easy-to-use platform that allows business owners to manage website content easily on their own – even if they have no coding skills. Unlike other web development frameworks like Joomla and Drupal, you don't need any technical background in HTML, CSS, or PHP to use the platform.
Our web design professionals in Dubai are experts in WordPress website design and development. With years of experience under our belt, we know how to tap into the WP potential and drive optimal results for your business. At Cactimedia, we build custom WordPress website design solutions by blending aesthetics with functionality to create a flawless user experience for your customers.
A professionally designed WP website is a thoughtful investment. Our sites are secure, SEO-friendly, mobile-friendly, and responsive, all the elements you need to enhance your online presence and brand image. We can help your business stand out in the crowd and become more successful.
Cactimedia is a one-stop WordPress development company. Our comprehensive WordPress design and development services include complete site customization (including themes and plugins), developing scalability options for future growth, WooCommerce development, security, Search Engine Optimization, mobile compatibility, responsive web design, support and management, and more.
Let us develop a customized WordPress website that attracts and engages your target audience.
The Best WordPress Website Designers in UAE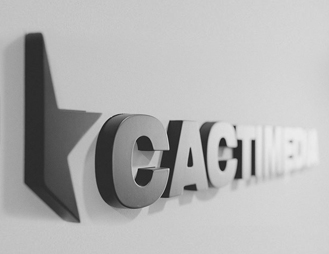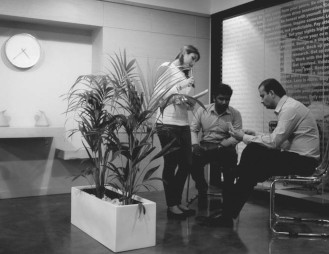 Countless web design and development agencies around the world use WordPress. So what makes us different from all the others?
Cactimedia is one of the best WordPress development agencies in the UAE. We have a talented team of experts with the skills, strategies, and tools to create the perfect WordPress solutions for your business needs and processes.
We design and develop custom, responsive, mobile-friendly WordPress websites that empower your business. Our personalized WordPress solutions add features and functions to your website without compromising site performance and security. What's more, our clear coding practices make maintenance and upkeep a breeze.
Anyone looking for simplicity with plenty of scope for growth needs to explore our WordPress design services. We develop high-performing, reliable WordPress websites that help generate better business results. Trust our robust WordPress websites to boost brand value, attract customers, and generate more revenue.
WordPress Web Design Services in Dubai
At Cactimedia, we know how to create clean, reliable, and highly-functional websites that are easy to run and manage.
SEO Optimized WordPress Web Design
An SEO-optimized WordPress website is the ideal way to establish your brand's presence online, rank higher in search results, and drive targeted traffic to your business.
Responsive WordPress Web Design
Our responsive WordPress solutions ensure seamless UX so that your website looks good and operates even better, no matter what device your customers use.
WordPress eCommerce Design
We can help develop and integrate growth-oriented features such as eCommerce capabilities into your WordPress website so that you can support transactions 24/7.
Content & Copywriting for WordPress Websites
We excel at creating original, compelling copy that provides value to your customers, attracts and engages your target audience, and boosts sales and revenue.
Custom WordPress Web Design
We utilize an innovative and reliable WordPress development process to ensure your custom site is professionally designed, responsive, and aligns with your business needs.
Migrate to WordPress Easily
Our extensive WordPress services include migration services as well. We ensure your website swiftly switches onto a new host so no data is lost.
Unique & Custom Built WordPress Websites That Engage Customers

WordPress sites are easily customizable, allowing us to build customer-centric sites that offer your users a superb online experience. Our unique and attractive WordPress site compels your audience to use it.
We build a highly-optimized website that adds value to your business by developing custom plugins and API integrations. Moreover, we have the expertise and technologies to develop an amazing customized WordPress website that promises to enhance and empower your brand identity. Let's unlock the full potential of your WordPress website.
WordPress websites have always been known for their ease of customization and brands can reach a wide audience with an easy way of managing the CMS.
Make the Internet Take Notice with a WordPress Website That Is Uniquely Yours
Scale & Expand
A successful brand needs to be able to scale for growth and adjust to an expanding consumer base. Our flexible WordPress solutions are aimed at facilitating your success.
The developers at Cactimedia are proficient with the WordPress platform. We know how to tap into the wide ecosystem of WordPress plugins and add multiple performance-enhancing features and functionalities to your basic website. Moreover, the CMS platform facilitates the growing needs of your business without compromising the design or speed of your site.
Economical & Easy to Use
WordPress is a fairly easy-to-use web development platform. Our developers can customize your website design through countless themes, design elements, and plugins available on the platform. Moreover, it's flexible enough to build websites for different types of businesses, making it a popular choice with developers today. WordPress is a simple and economical way to establish a strong online presence and add more advanced components to your website as the business grows.
Wide Range of Themes & Plugins
WordPress has several built-in basic design and development elements to create a rustic site. However, if you want to add more specialized features and functions to your business and extend its functionality, WordPress has an extensive plugin and theme directory to help you out. There are thousands of WordPress free and premium themes and plugins available online. With a few clicks, we can incorporate additional features, such as payment gateways, shopping carts, etc., to your WordPress site.
Customize & Build Bespoke Websites
Your website needs to stand out in the competitive digital landscape. Our WordPress development services focus on building a WordPress website that looks professional and helps showcase your brand in the best light. We take the time to understand your brand and ensure to use the right plugins and themes to propel you towards success.
We also develop tailor-made plugins and extensions to cater to your business's diverse and unique needs.
Create your Custom WordPress Site Today