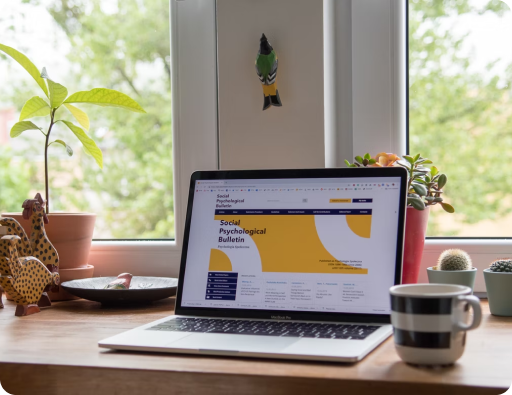 There are many businesses that have a physical office and operate from the premises. There are also companies that rely entirely on a website to advertise and increase their brand visibility to the target audience.
Whether you have an office or not, getting a corporate web design in Dubai is the correct course of action if you want your business to get noticed among the many service providers and competitors in the region. Businesses have understood the importance of a great website and take a lot of time and effort into creating a corporate website design in Dubai that boasts the most creative development strategy so that the target users are impressed.
There are many reasons why having the right corporate website design is important. One of the main purposes of a corporate website is showing the audience the scale and prowess it has in the market. Having an excellent website also helps in building reputation and makes the brand more visible in the global market. Along with all of the above, a good website helps increase the trust that people have towards the brand and essentially the corporate business. It is also possible to market the affiliate brands that come under the corporate umbrella and promote a sister business as well.
Why Cactimedia

is the best choice for Corporate Web Design & Development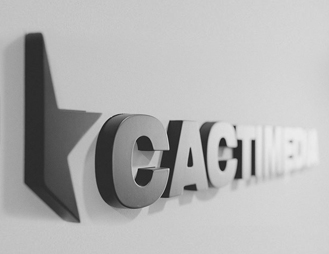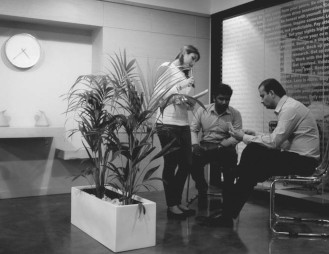 One of the first factors that determines whether the corporate website design in Dubai is up to the mark depends on a clean and professional user experience and design. Most of the people that land on the homepage of a corporate website decide whether they want to stay on and go further into the site within a matter of seconds. Therefore, a pleasing design can go a long way in deciding whether the visitor can be converted into a customer. Another aspect that comes very close to a good corporate website design is the content that is present on the website. People want to be able to read and understand the majority of content, so it is not a good idea to use big words just to prove a point. Cactimedia has the right resources to ensure that the corporate website design in Dubai is flawless.
Corporate Web Design Services we provide
At Cactimedia, we employ leading design experts who focus on providing customized corporate web design and development services for your corporation. Our comprehensive corporate web design services include:
Market research & competitor analysis
Customized brand design
Website design planning & wireframing
Search Engine Optimized Web Development
Custom CMS development & integration solution
Content development & marketing strategy
Improve the identity of your organization with a powerful corporate website

Your corporate website defines your corporation's personality and online credibility. With the right design, you can connect with millions of customers across the world. Professional corporate design services at Cactimedia can do that and more. We offer all the web design and development services you need in-house. Our team of specialists includes designers, developers, copywriters, project managers, and strategists who work meticulously to design a unique, compelling, interactive, and informative site. Our professional web design experts have decades of experience building successful corporate websites. Even though we devote the bulk of our time and attention to design and content, we also know how to combat the complexities of online marketing so your brand can make an impact in the digital space and generate more leads.
Our mission is to apply innovative design techniques to meet your business goals and help your brand stand out from competitors. Ease of navigation, aesthetics, SEO-optimized designs, and customization are elements at the forefront of our corporate web design process. The result is a professional, branded website designed especially for your corporation that you're sure to love. We provide flexible design service options that guarantee to fit any budget, so what's your excuse for not partnering with us?
Corporate websites help each & every customer connect with all the brands of International Businesses. A Unique Corporate Website Can Help Kickstart Different Brands
A Unique Corporate Website Can Help Kickstart Different Brands
The website design of your recruitment and hiring agency impacts how job seekers and recruiters perceive your business. An engaging and appealing design makes your site easy to use and showcases the professionalism of your services. For instance, a site built using trending technologies and frameworks runs smoothly, offers flawless UX, and is SEO-optimized. You can expect your website to rank higher up in search results and see an increase in traffic.
Accounts & Finances
A professionally-designed corporate website serves as a channel for revitalizing your overall business strategy. For example, an accessible, resourceful, and informative website provides your clients with top-notch accounts and financial assistance.
A modern, sleek design with inviting visuals, accessible navigation, clean layout, and easy-to-read typography means online visitors can efficiently use your financial website. More importantly, a customized website makes you unique, maximizes the potential of your business, and helps you gain more clients.
Growth & Partnership
Your website can make your Growth & Partnership corporation more accessible to your customers. A user-friendly site creates a welcoming online environment where users can easily find useful information and access your services.
Above all, a well-designed website allows you to build trust among your clients. That means they're more likely to turn to you for help. A modern and SEO-friendly website can bring in new clients and further your relationship with existing ones.
Brand Identity
Your brand identity says a lot about the services you provide, especially if your business revolves around creating unique identities for other brands. Customers want a brand identity that's successful, competitive, and strong. They'll decide the quality of your services based on how they perceive your brand's online identity.
That means your corporate website is a valuable marketing asset. It defines who you are, what values you stand for, and how you achieve success.
Use our one of a kind web design services in Dubai to grow your digital presence