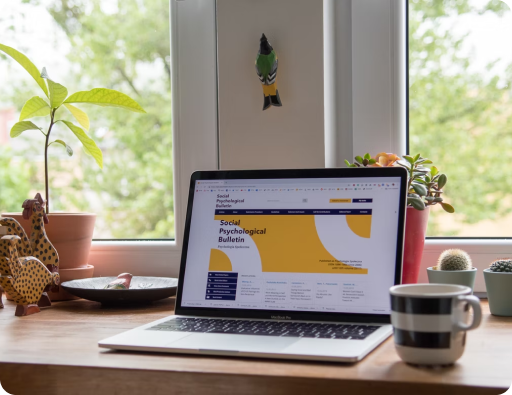 Every marketing campaign or strategy in the current era is concentrated on making the consumer want to purchase a certain product.
This means that whether it is through applications or websites that the company plans to target the customer, the user should find it aesthetically appealing and grand in design. User Interface (UI) and User Experience (UX) should not be taken lightly as it could be the difference between making a sale or not. Unless you come from a technology background, it can be common to get confused between UI and UX. There are so many websites and mobile applications available to the public currently that it is important to stand out with the use of a proper interface for customers and the right online visual experience for them.
The success of a mobile application or a website design is centered around having the right look and feel to it so that the users can engage with the site or navigate in a smooth and efficient manner. When your company website has a super user experience level and an interface that grabs attention, it becomes easy to retain a customer. It is common knowledge that a potential buyer of your product will decide within seconds whether to stay on your website or keep using the mobile application that you have designed for your service. Since the time you have to make an impression is so low, it is essential that we bring out a design element that captivates the customer. Once you have an interface that is easy to navigate, and the customer has a wonderful experience doing business with you, everything else will fall in place.
UI is all about the design and layout, and how the mobile or web page speaks to the user at a first glance. The screens, buttons on the pages, and even the pages as a whole (how they are designed) are all important elements that make up the user interface of a particular website or mobile application. Once the user has decided to stay on the page and interact with it, this is where UX comes into play. The entire experience that a user has while browsing the website and purchasing a service or product from you through the landing pages all contribute towards the UX of that site. Along with being able to cater to a user, we, at Cactimedia, design the UX in a way that it can handle multiple users or customers at the same time. Any industry has its competition and businesses are cut throat in every aspect. Therefore, it is necessary to stay one step ahead and gain more clients with the correct use of UI/UX.
How Cactimedia Pioneers UI/UX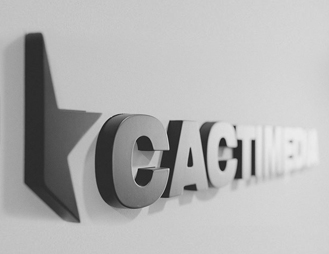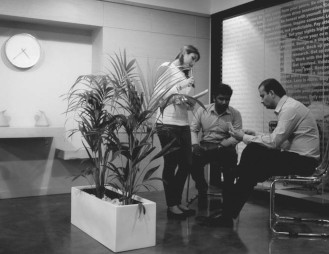 At Cactimedia, our job is to craft amazing websites that deliver the best online experience to your visitors while simultaneously developing solutions that enable your business to grow. Our expert UI and UX designers know how to make interactions between you and your customers easier and more efficient. We merge functionality with simplicity to create user-centered interfaces and experiences.
Our UI/UX development process begins with a deep understanding of your requirements and the relevant industry so that we can set the right tone and voice for your brand. Then we design and build UI/UX prototypes using the latest tools and techniques on robust IT infrastructures. We further test and implement changes until all elements flow smoothly to create a unified digital experience for your users. Not only do we create beautiful customized web and mobile apps, but we ensure they perform optimally and support scalability.
Our UI/UX Services
UX/UI design consulting
UX/UI design development
SEO-optimized, demographic-focused designs
Mobile app UI/UX design
Quality Assurance tests & problem analysis
Technology integration eg. HTML, HTML5, CSS3, animations, etc.
The Perfect Blend of Interactive & User-Friendly UI/UX

The secret to our successful UI/UX designs lies in understanding elements that align with your target audience. We focus on creating original designs that are simple, usable, consistent, and responsive.
But our quality UX and attractive UI designs can do more than lure, engage, and convert users. They can help build an impeccable brand identity. An intuitive, easy-to-use site that responds to customers' needs can change how they feel about your brand. More importantly, the perfect UI/UX design can make people fall in love with your website or app, helping to convert a mere visitor into a loyal customer.
Along with being able to retain current customers, a fluid and easy-to-navigate interface will increase the time a user stays on your website, bringing more leads and conversions in the process.
Reduce the Bounce Rate and Engage Customers with Superior UI/UX
Improved UI/UX is Great for SEO
Artistic, animated elements can significantly improve the aesthetic appeal of a website and encourage users to engage and stay on longer. But often, these elements can slow a site down. A professionally designed website integrates UI and UX design concepts to ensure a site looks good without compromising on speed and performance. Our well-designed websites offer users a smooth, fast, comfortable, and fun experience, all of which can help improve your SEO campaigns and search engine rankings.
Get Your Brand Noticed
Your brand needs to stand out and win a growing audience. Our professional UI and UX services can enhance SEO efforts, making your site rank higher on SERPs and improving online visibility. But besides this, good UI/UX tells your customers a story about your brand. By creating an optimal and exceptional digital experience, our UX/UI designers can boost brand recognition. After scrutinizing the market, we craft a unique and compelling experience at every user touch-point.
Increase Leads, Sales & Conversions
Consumers nowadays judge a business based on first impressions. A site that looks professional and is easy to navigate says a lot about the company. It helps create brand credibility and gains consumer trust. Moreover, a well-designed website attracts and retains shoppers. Once satisfied with a brand, customers are more likely to return to the same site over and over again. So the UI/UX design not only facilitates user acquisition and retention but also helps drive conversions and maximize revenue.
Lean Development
UI/UX design process uses proven techniques to attract and convert more visitors. Our goal is to make it easier for customers to find what they want and complete a purchase. And that means simplifying the buying journey and creating the shortest path to a conversion. By testing how users interact with a site, we understand which features need improvement and which ones are useless. This strategy brings flexibility into the development process, saving time and money.
Are You Searching for Digital Marketing Services to Grow & Expand Your Business?