7 Things to Consider Before You Hire a Web Design Agency
Feb 05, 2019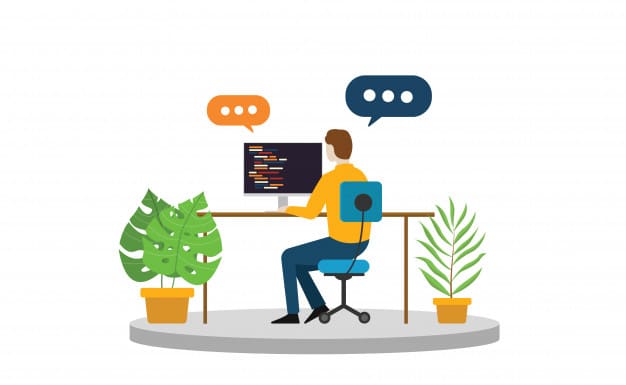 Are you considering getting your business website design? Or maybe you are considering a redesign?
Starting a web design project is not easy. From design to the interface, there are numerous technical aspects that go into designing a user-friendly, optimized website. Which is exactly why most businesses opt for a web design agency to take care of the project.
From doing your prep work before hiring an agency to select one, you still have a lot of things to consider. To help you in the process, here are 7 things to consider before you hire a web design agency.
1.    Your own web design requirements
Even before you approach an agency, you need to be sure of your website requirements. You don't need to know the technical aspect of what you require. However, you should know the basics, whether you want something basic like an information-based website or something more complex with e-commerce integration.
Having a clear mind of what you want helps you narrow your search down to agencies that specialize in the type of website you need. It also gives the agency an idea of what you need and they can make suggestions to improve the functionality and design accordingly.
2.    What is the project timeframe for your business?
A professionally designed website takes time. The timeframe also depends on the type of functionality and integration required. So before you approach an agency, you should consider your own timeframe of roughly when you need to website ready.
There is also a lot of back and forth during the design process. Which means you also need to consider your availability when setting a timeframe. Chances are if you don't have the availability the project may take a bit longer due to delays in approvals and what not. On average, a basic web design project takes about a month. So keep that in mind when you set your timeframe.
3.    Where is the agency located?
As you start the project, the location of the agency may not seem like a factor. But as the project progresses it can be a problem if the agency you hired is in a different country. From delays in communication due to the difference in time zones to not being able to have one on one meetings, the project can suffer. There is also a sense of trust when you select a local web design agency in Dubai as you know you can visit their office at any time and know exactly who you are working with.
4.    What is the process the web design agency will employ for your project?
During your hunt for a web design agency, there are numerous different questions you want to ask to know which agency is right for you. One of the most important questions would be to ask them, what their process in designing your website would be?
The process will help determine a timeline while also establish milestones and deadlines for the project. It will basically lay out the step by step approach to your website project. This will give you a clear idea of what will happen and when it will happen. It also allows you to judge the professionalism and planning capability of the agency. You can determine this by how detailed the plan presented to you is.
5.    How well does the agency know your business and its market?
You want to hire an agency that is familiar with your business. In order to gauge that, while you are having initial meetings discussing your needs, pay close attention to suggestions that are made by the agency, if any.
Chances are experienced agencies have made websites for all sorts of businesses. Through their experience, they can recommend functionalities and other design elements that can enhance your online presence. While some agencies specialize in a specific niche so know the ins and outs of designing a website for it. So you want to pay close attention to how well the designers you discuss your project know your market.
6.    What are the services that the agency offered?
While the web design would be the most important service, you still need to consider additional services that may be included. The web design doesn't function on its own, you need hosting, domain name, SEO for your website, and constant support. You need an agency that provides you with some if not all these additional services so you don't have to worry too much about the website once it is up and running.
7.    What is the cost?
Before you even approach an agency you should have a budget for the web design in mind. The cost obviously varies based on the type of website required, so do a little research on how much a web design similar to what you want would cost. Based on your budget you can start looking for agencies and find one that comes under or close to your budget.